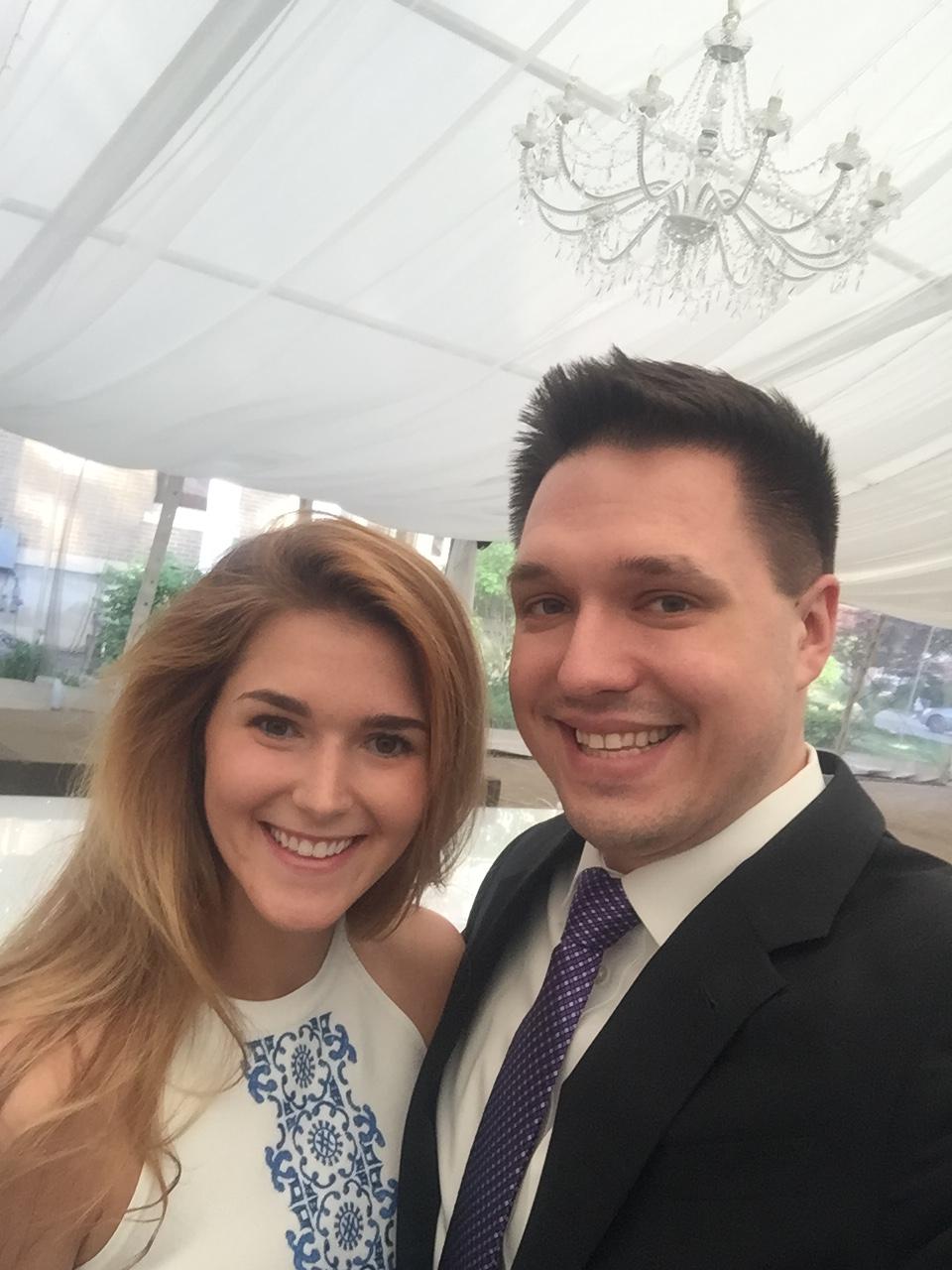 Meet the Basser Center's Young Leadership Council (YLC)! With more than 50 members, the YLC serves as an active forum for young adults to become more engaged with the mission of the Basser Center, stay informed about the latest advances in BRCA-related cancer research, and advocate and raise awareness of BRCA and the Center. Through personal philanthropy and fundraising events, this committed group supports innovative BRCA-related cancer research, patient care, and educational priorities. 
In this month's profile, get to know YLC member Kevin Kucharski, who has a BRCA2 mutation.
What do you do for a living?
4th year osteopathic medical student, considering emergency medicine.
Where do you live?
I am a nomad because of my rotating medical training, but my parents live (and I grew up) in Hampton, NJ, about 2 hours from Philadelphia.
What do you do when you're not working?
I recently got married, and my wife, Sara, and I have started working out together. We go to the gym or play tennis, but I also like to play golf, racquetball, or cards. I'm happy when I'm active.
Why did you join the YLC?
I'm at a good point in my life where I can make a real different and big impact, in terms of my career and exposure to people. I will, hopefully, see thousands of patients during my career as a physician, and it's really important that I have as much information as possible and take advantage of all available resources in order to educate my patients.
Additionally, I thought this would be a nice thing to do with my sister, Alison. (Alison Kucharski is also a YLC member.)
What areas of BRCA research are you most interested in?
BRCA2 in general, as well as statistics on what modality of screening is best.
What is the most challenging part about having a BRCA mutation?
Living with uncertainty. No matter how proactive you are, there is always some possibility of missing something.
What makes you laugh the most?
Unexpected wit. I often see very sick patients, and I get a big laugh when someone makes an unanticipated witty remark or clever answer. I really enjoy seeing a sharp mind in action.
What do you want to be when you grow up?
I'd love to work for Penn or another academic hub. Eventually, I'd like to move to the Jersey Shore or somewhere along the coast and run a small community ER, or go into private practice.
What do you think is the most important thing to communicate about BRCA?
The current "pink" breast cancer awareness campaigns seems to have lost its urgency and is not sufficient to effectively communicate risk, especially concerning BRCA. It's important to convey actual percentages of risk to people. There also needs to be more male breast cancer awareness as well as increased attention to the implications for a male carrying a BRCA mutation.
Opinions of the Basser Young Leadership Council members are their own personal opinions and do not necessarily represent those of the Basser Center.