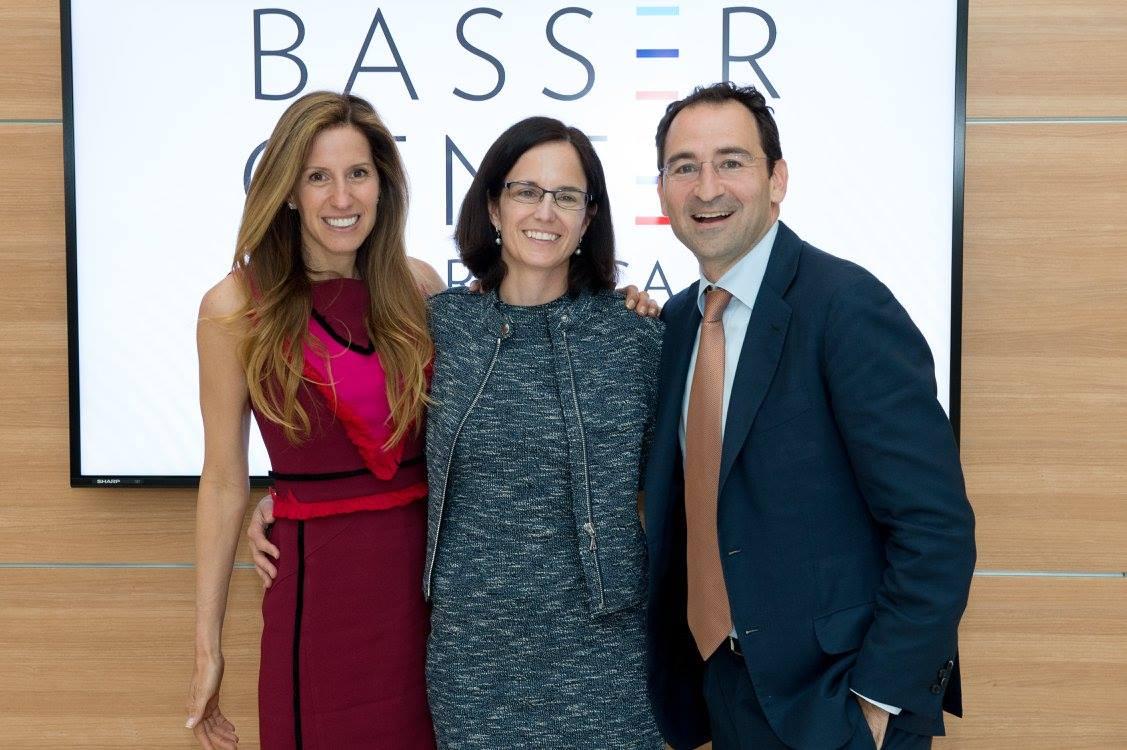 2017 marks an important milestone for the Basser Center for BRCA: it's our five year anniversary as the first comprehensive center and global hub for the research, treatment, and prevention of BRCA-related cancers. Our unique model includes a devotion to advancing care for people affected by BRCA gene mutations, as well as providing funding for collaborative research, education, and outreach programs around the world. And in the last five years, our mission has come a long way.
We celebrated in May with our Fifth Annual Basser Scientific Symposium, "BRCA1, BRCA2 and Beyond: An Update on Hereditary Cancer." This coincided with the announcement of a generous new $21 million gift from our founders, Penn Alumni Mindy and Jon Gray, bringing their total support of the Basser Center to $55 million. The Basser Center is named in honor of Mindy's sister Faith Basser, who died of BRCA-related ovarian cancer.
As a result of the generous support from Mindy and Jon, and our entire philanthropic community, we've made so much progress in the last five years. We've funded the research of 26 investigators here at Penn and at 12 external institutions worldwide. 1,500 people have received genetic counseling and 1,900 have enrolled in our research registry. We've held more than 50 outreach events and reached over a million people through social media. Learn more by reading our latest Progress Report.
This November, we're going to continue the celebration with our second Jean Bash fundraising event on November 14th at Cipriani Wall Street in New York City. The event is co-chaired by Mindy and Jon Gray, as well as Shari and Len Potter. The evening's honorees include Raquel and Michael Haas and Pulitzer Prize-winning author Dr. Siddhartha Mukherjee, and featured presenters and performers, such as the Today Show's Hoda Kotb and singer Rachel Platten. The event is being generously underwritten so that every dollar raised will support our life-saving mission.
2017 has also marked the expansion of both our social media and web presence – we unveiled our new website and added an Instagram account, in addition to our Facebook and Twitter handles – as well as the rapid growth of our Young Leadership Council. Through a combination of personal philanthropy and fundraising events, this group of young adults is actively engaged with our mission and supports the work of young investigators with their innovative BRCA-related cancer research. Through the Young Leadership Council, we held our first international fundraising event over the summer, in Tokyo, and their fundraising event on November 9th at the Jonathan Adler Showroom in New York will launch the start of our first comprehensive social media campaign to raise awareness for hereditary cancers. The event will honor women's health advocate Alejandra Campoverdi, formerly a First 5 California State Commissioner and White House aide to President Obama.
In the five years since the Center began, BRCA mutations and hereditary cancers have been in the public eye more than ever before. In the next five years, the Basser Center will harness this growing awareness to continue our mission of raising awareness, supporting research, and providing care to patients and families.