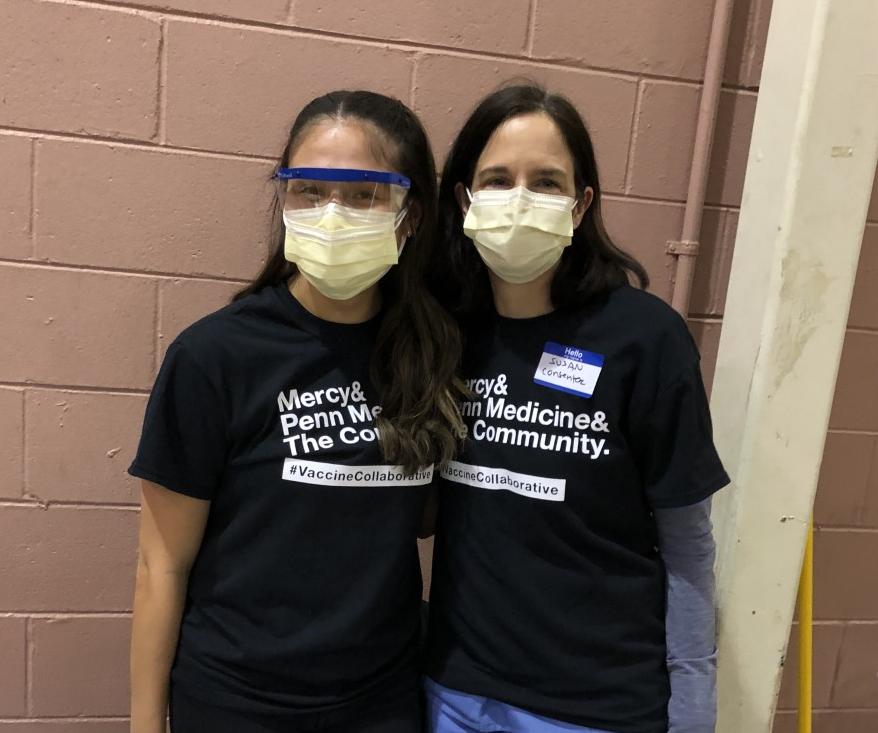 Recently, we have received a lot of questions about COVID vaccines and whether or not they are safe for BRCA mutation carriers. Everyone should get a COVID vaccine when they are able to do so. 
As far as we are aware, there is nothing specific about having a BRCA1 or BRCA2 mutation that either makes an individual more likely to get COVID or be sick from COVID. And there's nothing about having a BRCA1 or BRCA2 mutation that's a contraindication to receiving a vaccine. Since before the pandemic began, Basser researchers have been exploring whether or not individuals with BRCA mutations might have a slightly different response to flu vaccines. We have no evidence that people with BRCA mutations would have a different outcome to the COVID vaccine. 
The MRNA vaccines that are available are the product of innovative work, in part developed at the University of Pennsylvania by Drew Weissman and Katalin Karikó. These vaccines don't integrate with your DNA or change your DNA, they just express the necessary protein. These vaccines are safe and we encourage everyone to get them as soon as possible.
This particularly applies to patients with cancer or in remission from cancer. While not all BRCA mutation carriers have been diagnosed with cancer, patients with cancer are at higher risk for COVID-19. A new study from Penn Medicine published in JNCI Cancer Spectrum shows that patients in cancer remission are also at high risk for severe COVID-19 illness. Basser researcher Kara Maxwell, MD, PhD, the study's senior author, stresses that "all oncology patients need to take significant precautions during the pandemic to protect themselves." 
We've also received a lot of questions from BRCA mutation carriers about whether to postpone preventative surgeries, breast MRIs, or other cancer screening appointments because of the pandemic. Here at the Basser Center and at Penn Medicine, we have continued breast MRIs and other screening appointments throughout the pandemic and individuals at risk for hereditary cancer should too. If you're due for a screening, don't delay it. Decisions about surgery, particularly in the early days of the pandemic, were challenging, but now almost all cancer centers know how to keep patients safe.