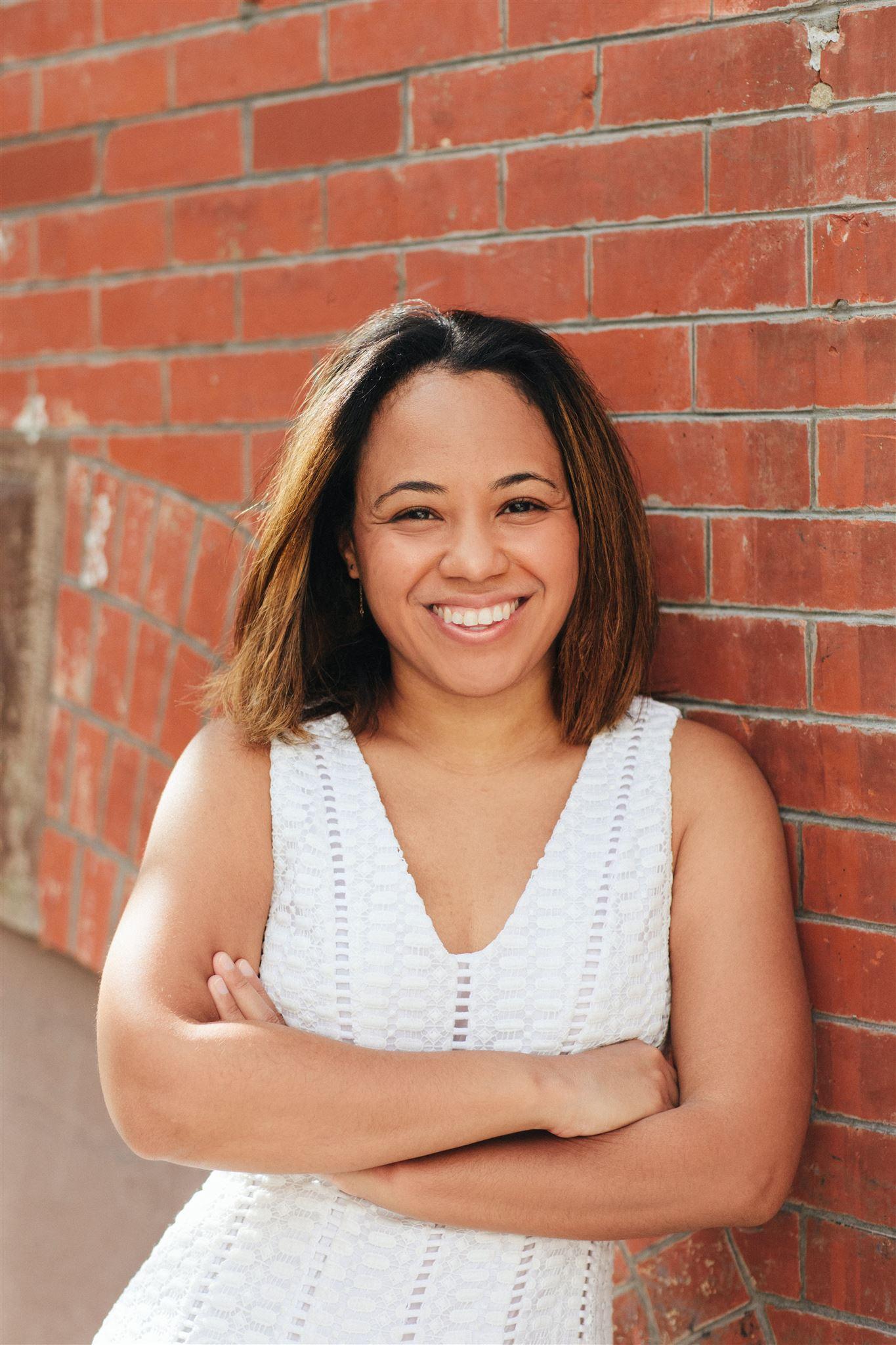 This was written by Erika Stallings, an attorney, writer and BRCA2 mutation carrier. Erika is also the co-chair of our Young Leadership Council and our partner on Black & BRCA. 
For as long as I can remember, I've turned to reading as a way to make sense of the world. Anytime I'm confronted with an unfamiliar issue or challenge my first step is to research and read as much as I can about the relevant topic. It was no different in July 2014 when I learned that I had inherited a BRCA2 mutation, which can increase the risk of developing certain cancers, like breast, ovarian, and pancreatic cancer. For example, it was overwhelming to find out that a BRCA2 mutation can elevate the lifetime risk of developing breast cancer by up to 75%. I came home from the appointment and immediately started doing research to try and help me better understand the news I had just received.
Although I came across numerous personal stories from white women about their experiences with genetic testing, cancer screenings, and preventative surgeries to reduce their cancer risk, I couldn't find a single story or article from the perspective of a Black woman dealing with a BRCA1 or BRCA2 mutation. I knew it was statistically impossible for me to be the only Black woman living with a BRCA2 mutation. So where were our stories?
As I kept doing more research, I began to understand that the world of BRCA and hereditary cancer was not immune to the type of racial disparities that impact so many areas of healthcare in the United States. For example in a 2017 study analyzing rates of BRCA testing among white, Black, and Hispanic women under the age of fifty diagnosed with breast cancer, Black women were sixteen times less likely to have a medical provider discuss genetic testing as compared to white women. 
This means that Black women are missing out on potentially lifesaving information. They are missing the opportunity to pursue screening appointments or preventative surgeries, options which could prevent the occurrence of cancer in these women and their family members — including Black men, who can also inherit BRCA mutations. Given that Black women are currently 42% more likely to die from breast cancer than white women in the United States, education about familial risk and genetic counseling and testing represents a crucial opportunity to try to reduce this disparity. 
Since my own diagnosis, I have tried to figure out ways to educate other Black women about BRCA mutations through my written work and by organizing events as the founding co-chair of the Basser Center's Young Leadership Council. 
That's why I am excited to partner with the Basser Center to launch Black & BRCA, a dedicated initiative to provide tailored information to the Black community about genetic counseling and testing and how family history can influence risk for breast, ovarian, and other cancers. A new page on the Basser Center website has been created as part of the initiative and will offer access to educational resources and will also highlight stories from Black men and women living with BRCA mutations.
When I was diagnosed with a BRCA2 mutation six years ago, I wish I had a resource like Black & BRCA to turn to. My goal is that the project will be the thing that I was searching for back then and will empower other Black people to be able to better understand their risk for hereditary cancer and take proactive steps to manage their health. 
Anyone can have a BRCA1 or BRCA2 gene mutation. Take a quiz to learn your risk.
Opinions of Basser blog contributors are their own personal opinions and do not necessarily represent those of the Basser Center.