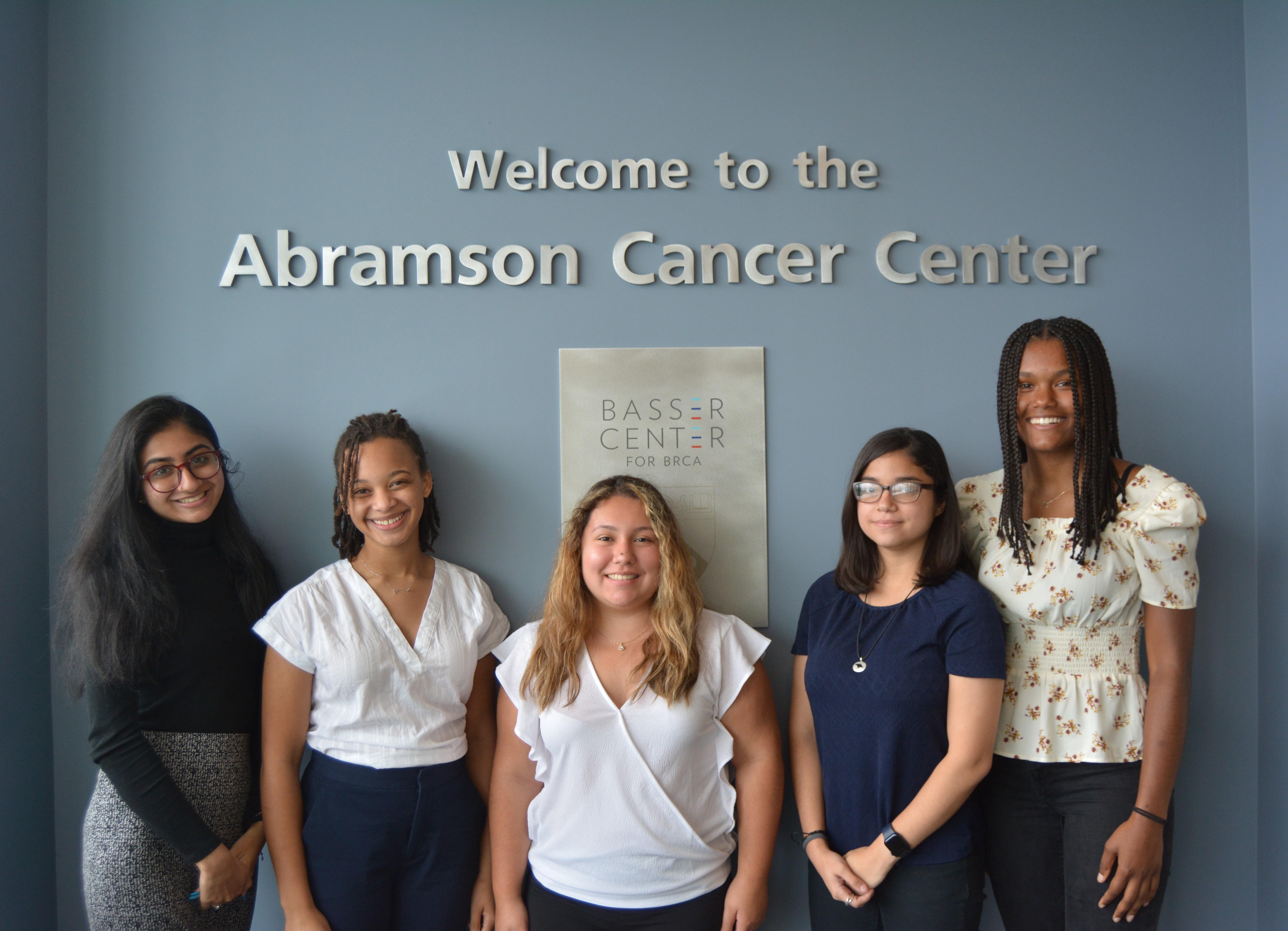 One of the most pressing health care challenges facing the nation is the critical need for more physicians, researchers, and genetic counselors from racial/ethnic populations underrepresented in the field of medicine: American Indian/Alaska Native, Black/African American, Hispanic/Latino, and Native Hawaiian/Other Pacific Islander. Currently, just 6 percent of practicing doctors are underrepresented minorities, despite being 26 percent of the U.S. population.
A lack of diversity in medicine has implications for both cancer research and patient care. According to the Federal Office of Minority Health, the low number of underrepresented minority researchers leads both to the underfunding of minority health research initiatives, as well as a lack of culturally appropriate theories, models, and methodologies that could advance minority health and redress the existing disparities in U.S. health and health care.
The Basser Center is dedicated to breaking down these racial health disparities and increasing diversity in the field of genetics. This summer, we've launched a new internship program for undergraduate students from underrepresented communities in medicine who are interested in pursuing a career in genetic counseling, clinical genetics, and basic science. The goal of the program is to expand and diversify the pipeline of candidates pursuing these careers. 
Following a competitive application process, we selected five interns for this eight-week, rotating internship. During this experiential learning opportunity, the interns gain hands-on knowledge in several areas related to cancer genetics, including:
DNA damage repair
Basic science research
Ovarian cancer research
Cancer genetics and genomics research
Clinical experience in genetic counseling and care of high-risk patients
We are so pleased to be able to offer this opportunity to these incredible students, all of whom are women. In addition, 60 percent are first generation college students and for two of the five, this is their first experience in a research laboratory. Learn more about these impressive women below: 
India Cannon is a rising junior at West Chester University, majoring in Cellular and Molecular Biology. She hopes to gain a better understanding of career opportunities within the field of genetics. "When I saw the description of this internship I literally said out loud, 'This is me!' I have always been interested in genetics, but I had no access to the field. This internship was exactly what I needed and came at the right time."
Alondra Oliveras is a rising sophomore at Duke University, pursuing a degree in Biomedical Engineering. When asked what led her to apply for this internship she said, "I was drawn to the Center's emphasis on community outreach and inclusivity." Alondra hopes to use this experience to learn about ways to better connect underserved communities with the healthcare industry to both help ease concerns about new medical developments and promote innovative treatment options.
Kimberly Palacios is a rising sophomore at Haverford College, where she intends to major in biology. She is especially excited about the opportunity to experience both clinical and laboratory settings, especially after conducting her first year of college remotely due to the pandemic. "As I explore career options, I hope to learn more about the realities of working in both the clinic and the lab. I have not been able to gain any lab experience during my freshmen year because of online classes, so I am also hoping to gain some skills and knowledge for future lab courses."
Jaia Wingard is a rising sophomore at Columbia University, double majoring in Evolutionary Biology of the Human Species and Public Health. She is also pre-med. The Philadelphia native already has a special connection to Penn Medicine, having been born at the Hospital of the University of Pennsylvania. "It's kind of cool to come full circle and start to spend professional time at Penn after literally coming into the world here!" Like Kimberly, Jaia is excited about the opportunity to explore potential career options. "Getting a sense of what some positions look like first-hand gives us a chance to visualize the future and start to put together potential paths to take both academically and professionally".
Mennal Zafar is a rising junior at the University of Pennsylvania, studying Health and Societies with a concentration in Public Health. Mennal was encouraged to pursue medicine from a young age, and was drawn to this internship as a way to directly engage with professionals in the field. She shared, "I'm particularly interested in advocacy and policy work as it relates to global health, specifically regarding the way healthcare systems fail today and exacerbate inequalities. I believe this internship opens up a dialogue for me, as well as helping me narrow down what I'm passionate about."
We look forward to sharing more about their experiences over the next month. Stay tuned!