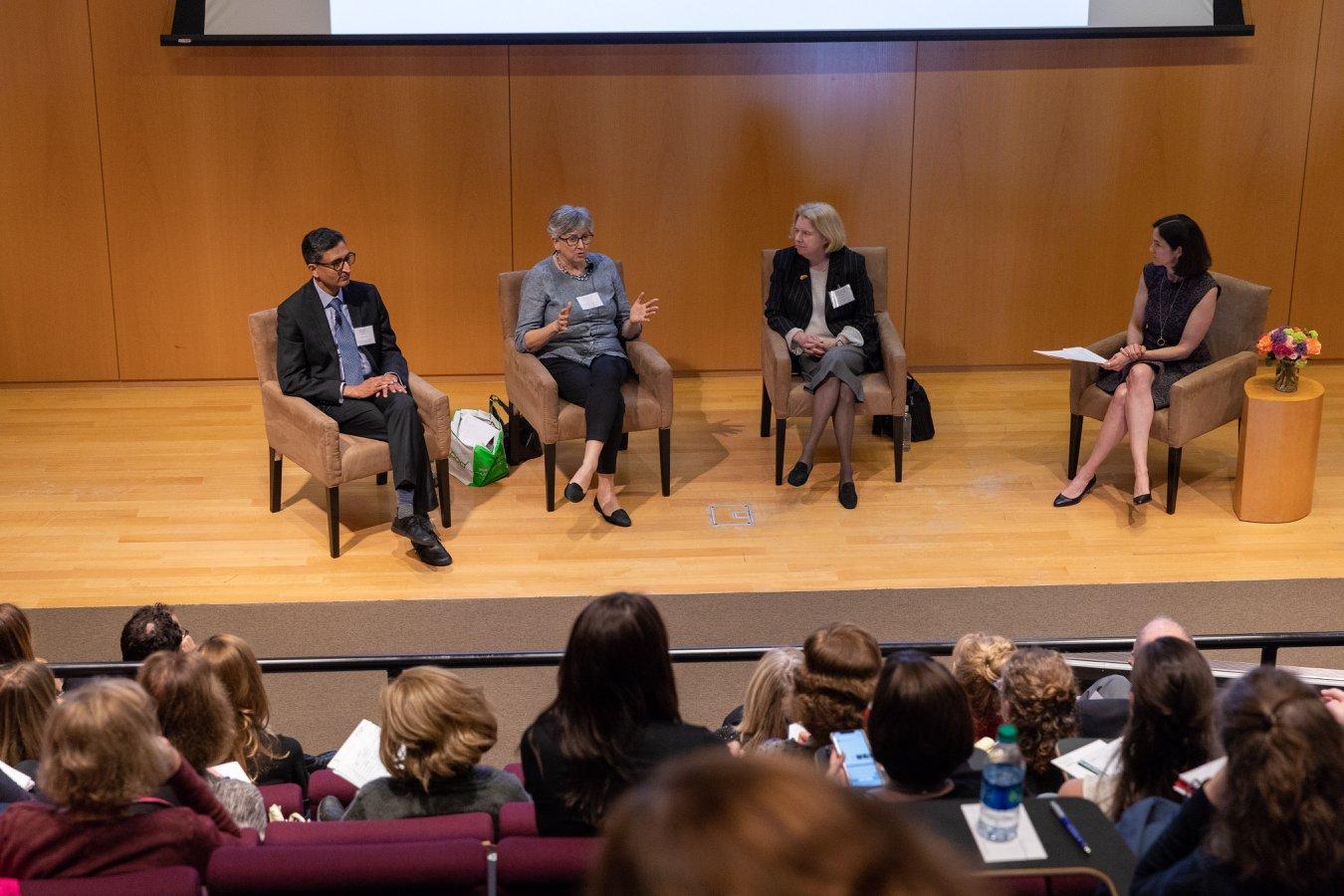 The Basser Center's 2018 Breakthroughs and Discoveries Panel brought together some of the world's leading experts in genetic research and hereditary cancer. Basser Executive Director Susan Domchek, MD, moderated the discussion, which included University of Cambridge's Ashok Venkitaraman, MBBS, PhD; Queensland, Australia's QIMR Berghofer Medical Research Institute's Georgia Chenevix-Trench, PhD; and Dana-Farber Cancer Institute's Ursula Matulonis, MD.
Topics covered hereditary risk, genetic testing, prevention, and recent scientific advancements. The panel was held during the Sixth Annual Basser Center Scientific Symposium, "BRCA1, BRCA2 and Beyond: An Update on Hereditary Cancer," which featured BRCA experts from around the world and covered recent advances and future directions in BRCA research and clinical management of carriers. Ashok Venkitaraman was this year's Global Prize winner and presented the Symposium keynote address. This year's symposium was dedicated in memory of Alissa Reiner McCreary.
Watch the archived panel discussion at basser.org/livestream and view the photo album on Facebook.