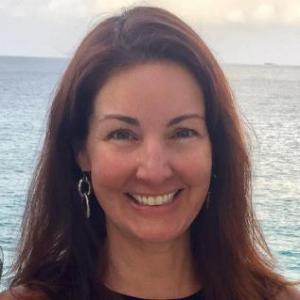 Tamsen Brown
Tamsen is a member of the Basser Center Advisory Board. After graduating cum laude from the University of Pennsylvania, Tamsen received her Master's in genetics from Brandeis University. She currently works as a licensed genetic counselor in the oncogenetics department at Boston Medical Center.
Previously, Tamsen worked as project manager and head genetic counselor for the multi-site REVEAL study (Risk Evaluation and Education for Alzheimer Disease). She also worked as a genetic counselor at Dana-Farber Cancer Institute and a fetal malformations/teratology researcher at Massachusetts General and Brigham and Women's hospitals.
Tamsen has co-authored numerous scientific articles with her colleagues at Massachusetts General Hospital, Dana-Farber Cancer Institute, Boston University School of Medicine and Cornell-Weill Medical School. She received the best abstract award from the National Society of Genetic Counselors, and has presented research findings to that organization as well as to the American Society of Human Genetics.
She lives in the suburbs of Boston with her husband and three children. She is thrilled to be part of the Basser Center's Advisory Board!