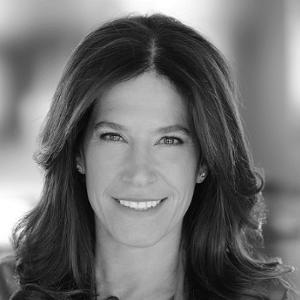 Shari Potter
Shari is a co-chair of the Parents Leadership Community and a member of the Basser Center Advisory Board. She is a graduate of the University of Pennsylvania (BA '87) and of Fordham University School of Law ('90). She practiced Environmental Law in New York City at Morgan, Lewis & Bockius and Kramer, Levin, Naftalis & Frankel before retiring in 1999 to raise her three children. Shari lives in Scarsdale, NY, with her family where she is active in many community and school district activities. In addition, Shari mentors students at Harlem Village Academies.
Shari and her sister Mindy both lost their older sister Faith at the age of 44 to ovarian cancer. Until that time, they had never heard of BRCA mutations. Shari and her husband, Len, established the Basser Global Prize initiative at the Center, which provides funding to world-renowned research in BRCA.
Shari is a passionate and tireless advocate for the Center and firmly believes in its role of raising awareness, counseling and treating patients, and conducting and sponsoring groundbreaking research which will benefit countless people who are touched by a BRCA mutation.