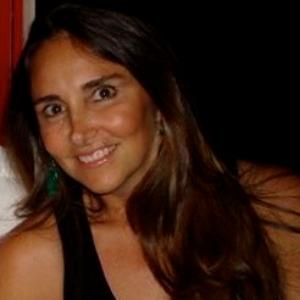 Mara Burros-Sandler

Mara Burros Sandler is a member of the Basser Center Advisory Board. She is a graduate of UW Madison with a BA in psychology, and holds a MA/Edm in counseling from Teachers College Columbia University. In keeping with her educational focus on fostering strong emotional and physical health, Mara has dedicated a great deal of her time to non-profit work in the arenas of health and well-being. She has served on the boards of numerous organizations with health related missions, including the Ovarian Cancer Research Alliance, Casa Columbia, Facing Addiction, 92nd Street Y, Facing History and Ourselves, and she served as the director and co-president of The Women's Division of Albert Einstein College of Medicine. Mara's special focus on women's health was born of the loss of her mother to ovarian cancer at the age of 57 after a five year battle with the disease. Mara co-founded the Janet Burros Memorial Foundation in her mother's honor which she served as a director for 15 years.
Mara also has a keen interest in philanthropic activities related to strengthening educational and artistic institutions, building community, and fighting bigotry.  As such Mara currently sits on the boards of The Hewitt School, The Women's International Zionist Organization, and the Aspen Art Museum. In recent years, Mara has become a prolific documentary film producer, harnessing the power of this medium to galvanize public awareness and action around issues of national and international concern. The films she has produced or co-produced include the Peabody Award-winning Newtown; I Voted; Killer Bees; Dark Money; The Great American Lie; and Hazing: How Badly Do You Want It?. Mara supports bold films that shine a light on critical social and political problems, and films that propose solutions to these complicated issues. 
Mara worked as a buyer at Bergorf Goodman for 9 years before taking time away from full time work to raise her three children and to focus on philanthropic activities. She is a co-producer of Head Over Heels, a new musical coming to Broadway this year.