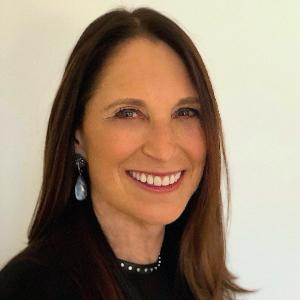 Helene Sorin
Helene is a co-chair of the Parents Leadership Community and a member of the Basser Center Advisory Board. She holds a BA in Economics, Magna Cum Laude, from Tufts University and an MBA from The Wharton School, University of Pennsylvania. Helene spent 20 years at Prudential Securities Incorporated in Equity Capital Markets, Institutional Equity Sales, Debt Capital Markets and Corporate Finance. During her tenure, she served as Head of Institutional Equity Sales and Co-Head of the Equity Transactions Group. Helene is currently an advisor to Laconia Capital Group, helping early stage companies work through development issues and tell their stories to the marketplace. 
Helene was diagnosed with breast cancer after her first mammogram at the age of 40 years old. Before finalizing her treatment plan, Helene learned that she had a BRCA1 mutation. Given the mutation, Helene chose to have a bilateral mastectomy, oophorectomy and chemotherapy. Thirteen years later, Helene was diagnosed with another primary breast cancer and underwent additional surgery, chemotherapy and radiation. 
After living in Short Hills for 18 years, Helene recently moved back to New York City with her husband Rob. They have two grown children living in the area. She is honored and thrilled to be part of the Basser Center Advisory Board and is eager to help make a difference in the fight against breast cancer.