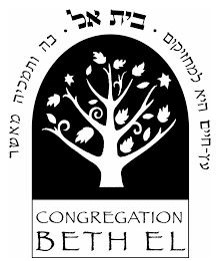 Join the Basser Center for BRCA and Congregation Beth El on Thursday, March 28, 2019, for a dynamic evening about the experience of living with BRCA mutations and hereditary cancers. As these mutations affect all populations, a panel of experts in the field will discuss genetic counseling and testing, preventive care and navigating through the challenging decision-making and medical management options faced by mutation carriers.


Panelists:
Dr. Susan Domchek, Medical Oncologist and Basser Center Executive Director
Dr. Samantha Langer, Kaiser Permanente Breast Surgeon
Dr. Allison W. Kurian, Medical Oncologist and Associate Professor at Stanford University School of Medicine
Two community members impacted by these issues
Moderated by journalist Jill Werman Harris

Thursday, March 28, 2019
7:30-9:00 pm: Panel discussion and Q&A
9:00-9:30 pm: Meet & greet with panelists
This event is free and open to the public with registration.
Please note: Your information may be shared with Basser Center for BRCA.